Transfer your data between Android, iOS and Computers
Wirelessly transfer or backup personal data between devices.
X-Transfer is built into myhandycheck, the new way to get more money for your old phone.
It is also available as a stand-alone App for all platforms.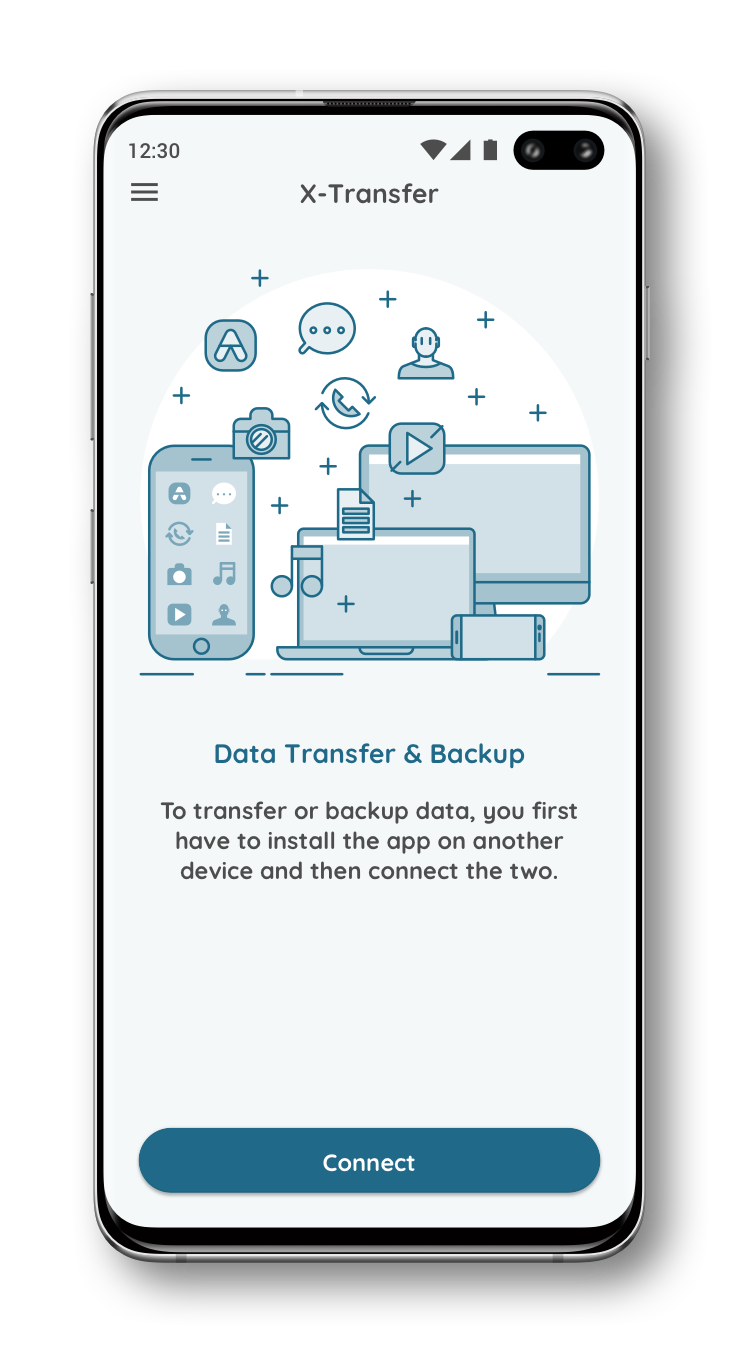 Whether you are selling your Smartphone because you got a new one; sending your Smartphone in for repair; freeing up memory or keeping a copy of your data for security reasons X-Transfer is:
1.   Secure - Direct device to device transfers keep your data secure and leave no trace on servers or hard drives. Option to encrypt data during transfer, recommended on public WiFi networks. Compliant with the EU's General Data Protection Regulation (GDPR).

2.   Convenient - Transfer data between Android and iOS Smartphones and between these and Windows or Mac computers. Without the need for cables or additional hardware.

3.   Fast - Your data travels at the fastest speed allowed by your WiFi. WiFi Direct is supported Android to Android. In our benchmark tests X-Transfer consistently ranks fastest.

4.   Comprehensive - Transfer contacts, SMS, call logs, pictures, videos, audios, apps and documents depending on the OS. Select the content you want to transfer and leave behind what you don't need. In case of connection interruptions the app auto-reconnects, picking up where it left off.

5.   Free - no fees, premium versions or third-party ads.
Use it, enjoy it, share it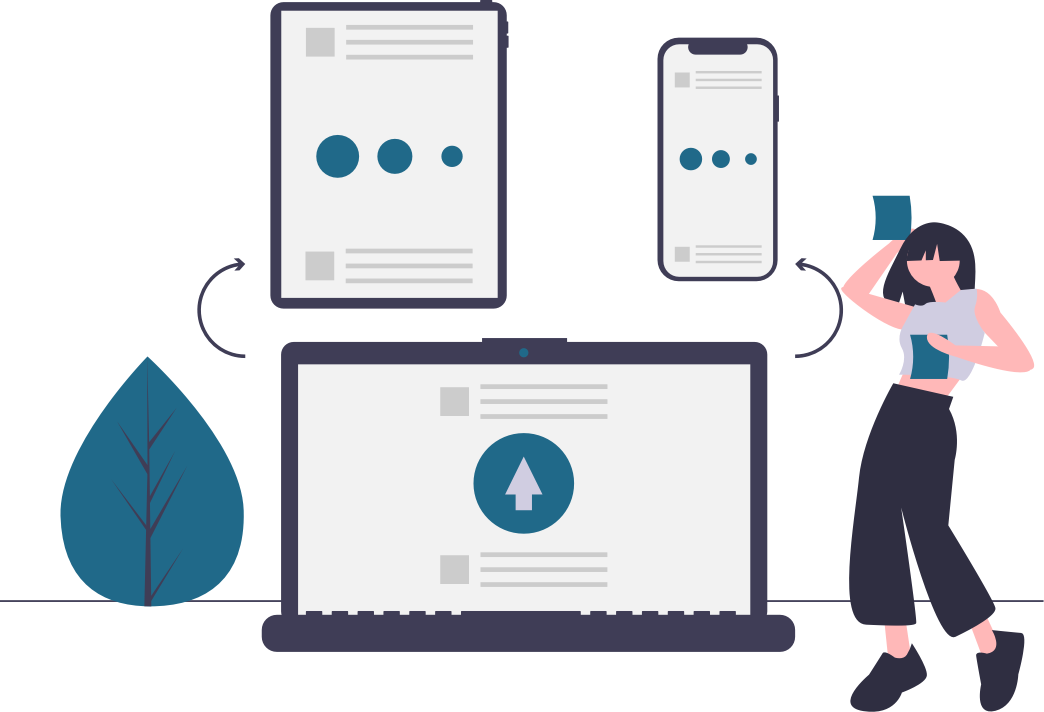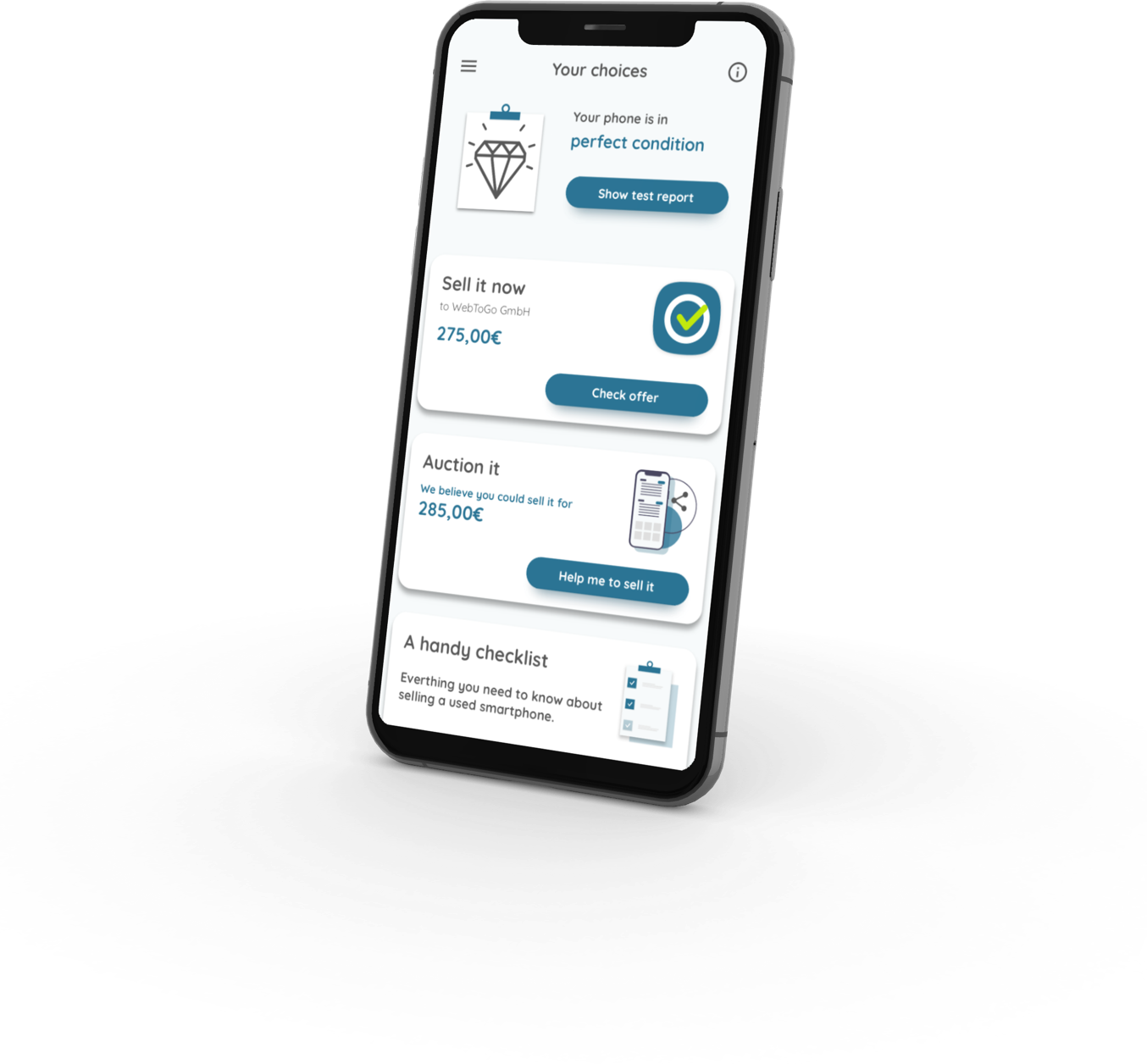 Transfer your data and sell your used Smartphone directly with myhandycheck
Sell and buy smart! The app-based marketplace for peer-to-peer used Smartphones, building trust through phone certification, providing best price suggestions and automatically creating a selling exposé to share with potential buyers.

Check your phone and receive a free test report, get a price suggestion for your certified phone based on its condition and current market value and sell it directly!