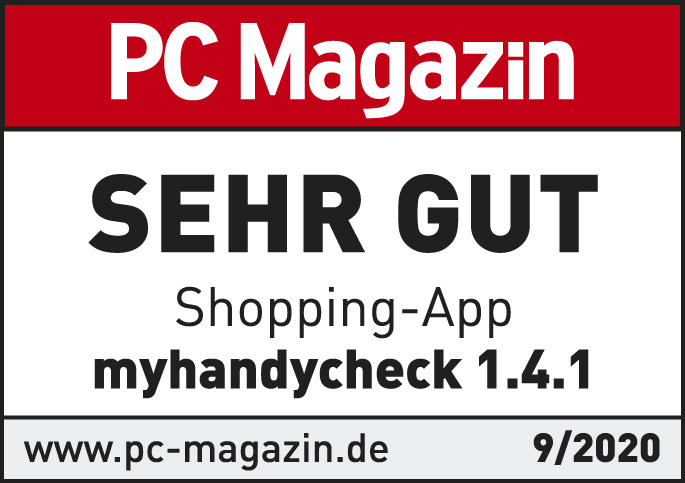 The myhandycheck App convinces with a strong performance and was awarded top score "excellent" by one of Germany's leading computer magazines – PC Magazin (edition 09/2020).
PC Magazin tested the entire handling of the sale of used phones with myhandycheck in cooperation with the marketplace markt.de. Thereby myhandycheck convinced in various categories and demonstrated a simple, comfortable and realistic flow when selling your used phone.
"myhandycheck makes selling a used Smartphone easier, more convenient and more realistic."
The app provides support exactly where it matters: for private buyers and sellers on marketplaces. myhandycheck diagnoses your smartphone and creates a certificate with your test results. With only 1-click and a confirmation you can publish a clasified ad directly on markt.de or share your free certificate on other platforms. This saves time and tedious research for sellers since the app automatically recommends a fair price suggestion, which is usually higher than on other platforms.
"In the end the app suggests a reasonable sales price. In our test, it was usually higher than on other purchase portals."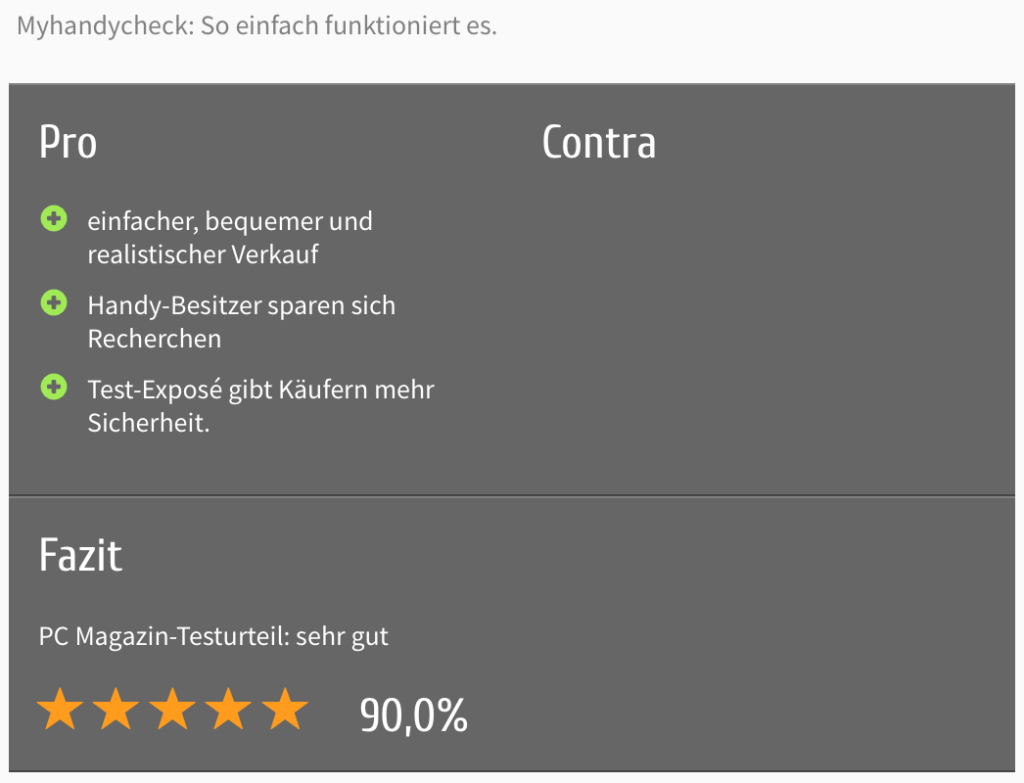 All relevant functions of used Smartphones are being tested, easily and playfully. The app automatically generates a fraud-proof certificate from the test results, including technical information and photos to prove the optical condition of the Smartphone. This makes the purchasing process easy and secure for the buyer when buying a tested and certified used phone from private sellers.
myhandycheck also supports the seller to transfer and delete personal data as well as the preparation before sending it in and shipping. This way, customers can complete every step via the app for a sustainablecircular economy of Smartphones.
Test your phone and receive a free test report with certificate. The app is available for free in the relevant app stores.